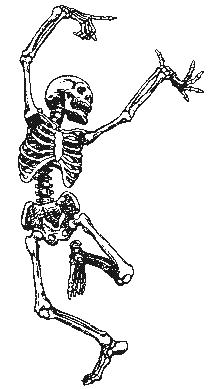 Haunted Woods 2001
Well, the Haunted Woods for 2001 has come and gone with great success. This was our 5th year and we broke last year's record attendance with 2,104 victims this year, with no casualties - (darn, the hearse just sat there again).
What started out as a small path through the woods
lit with candles, has become a well worn trail illuminated by tikis.
An original "skeleton" crew of 20 volunteers has grown to a crew of 60 ghosties, goblins, and ghouls from ages 10 to 60+ who put
their home life on hold for two months so that
others can have a night of fun.
We have gone from using props made of crumpled paper and cardboard, to high quality original creatures created by our expert team of builders . Scenes have gone from being powered by ropes and pulleys to the use of electricity and air to make the scare even better.
We are more then proud of things we have accomplished in the past five years and are looking forward to the 2002 Haunt Season.
Please check back for dates for the 2002 Haunted Woods and...
Be Prepared To Be Scared!!
Some of our ghosties and ghoulies from 2001: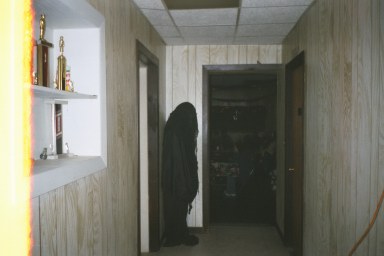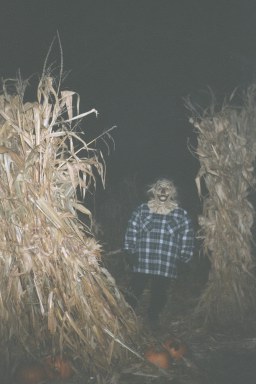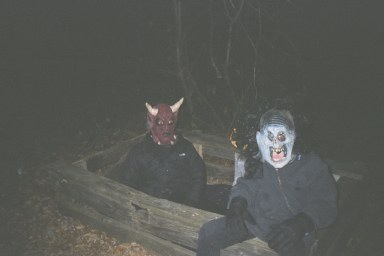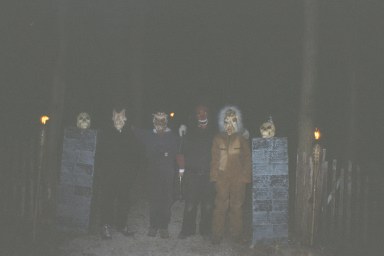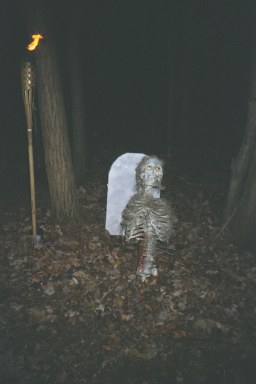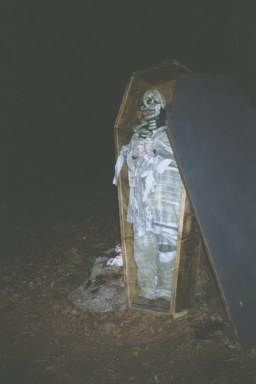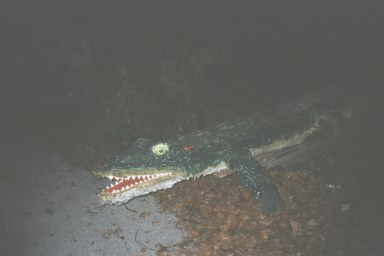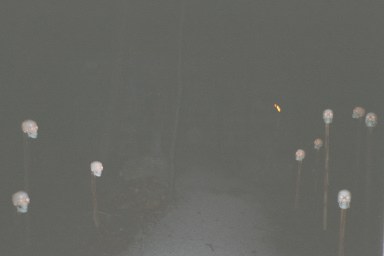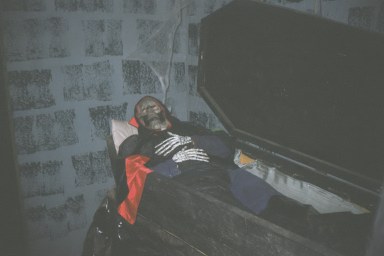 graphics for this page were found at
many thanks to Barb.
please visit her site!!!
Links to other Halloween sites: